Archive for December 2013
It has been an extraordinary year for the South African women of Something Wicked.
Starting with our own editor Vianne Venter who this year wrote a bunch of scripts for four different children's series, three for television and, most recently a bi-weekly radio programme (with songs) on SAFM. Vianne has also been working on several children's books which will hopefully see the light of day sometime in the new year.
Cat Hellisen released the second of her Hobverse books, The House of Sand and Secrets, the sequel to When the Sea Is Rising Red.
We featured Cat's story 'The Subtle Thief' in Issue 4 and again in Volume Two of our annual anthology with 'Jack of Spades, Reversed'.
Nerine Dorman just signed with Wordsmack Publishers who will be releasing her book The Guardian's Wyrd in 2014. Nerine short story,  'Last Woman Standing' featured in Issue 9
Abi Godsell has also been signed to Wordsmack Publishers who released her first novel, Idea War, Volume One.
Abi has been featured numerous times within the pages of Something Wicked, in issues 6 ('Making Waves') Issue 10 ('The Guitar Case') SW Anthology, Vol One ('Silver City and The Green Place') and Vol Two ('Red Moon I').
As far as I know we were her first publishing credit and it makes us tremendously proud to have witnessed her journey over the past six years from teenage writer to published author.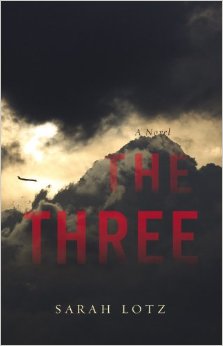 Another author for whom, unbelievably, Something Wicked was her first published credit is Sarah Lotz. We were extremely fortunate to be sent her short story 'The Perfect Man' for our very first issue, back in October of 2006. Talk about a force of nature, Sarah is an unstoppable writing machine. In just a few short years she has published 16 novels under four different names, including her own.
Her latest novel, The Three was sold to Hodder & Stoughton in a six-figure deal earlier this year and has already been picked up by Company Pictures to be turned into a TV mini-series.
Sarah stories were featured in Issue 1 ('The Perfect Man'), Issue 4 ('An Eye for an Eye'), and Issue 8 ('One Last Binge')
After winning the Arthur C Clarke award two years ago for her outstanding novel Zoo City, Lauren Beukes came back in 2013 with a vengeance. The Shining Girls outstripped all expectations and went on to make best-seller lists and be critically acclaimed by the likes of Stephen King and soon after the TV rights were sold to MRC and Leonardo DiCaprio's Appian Way to be developed into a series.
Her graphic novel with artist Inaki Miranda, Fairest: The Hidden Kingdom, a dark Tokyo twist on the legend of Rapunzel set in Bill Willingham's Fables universe, debuted at No.2 on The New York Times Graphic Novel Bestseller List in August 2013.

Although Lauren Beukes was already an established author by the time we published her work, we were still extremely proud to feature an early chapter from her then still-to-be-published first novel Moxyland in issue 3.
Another of Lauren's short stories, 'Dear Mariana' featured in Issue 8.
Despite all the amazing things that happened in 2013, for me the most exciting and awesome thing was the signing of Miranda Sherry to Head of Zeus to publish her first novel Black Dog Summer.
I am unashamedly proud of Miranda. She is one of my oldest and dearest friends and to see her succeed is the best gift I could have received this year.
Over the last several years I have been fortunate enough to read three of Miranda's novels and trust me when I say this, she is one of the most exciting writers to come out of SA this year and I honestly believe she is going to take the world by storm with her debut novel. Miranda was featured in Issue 3 of Something Wicked, with a story called 'Bad Boy Blues'.
This has been an extraordinary year for South African authors and we at Something Wicked are exceptionally proud that, in some small way, we were a part of these authors' journeys to success.
Here's to 2014.