On the 29th of April, Joe sat down in conversation with John Connolly at the launch of his latest Charlie Parker book, A Song of Shadows.
The awesome people at The Book Lounge have put up a podcast of the event on their website.
Click here to have a listen to the hour-long launch.
http://www.somethingwicked.co.za/podcasts/audio/20150529_Launch_of_A_Song_of_Shadows-John_Connolly_Final.mp3
by Joe Vaz
| | |
| --- | --- |
| I arrived late at the game, only picking up The Colour of Magic in 1989, I think. It was soon followed by Light Fantastic and Equal Rites and so on and so forth. Over the last twenty six years a Discworld novel has been my companion across a myriad of significant memories. I remember reading Maskerade while rehearsing La Cage Aux Folles at the Johannesburg Civic Theatre, loving every second of being backstage in a massive theatre while reading about the backstage of a massive theatre in the Discworld. | |
Read more »
It has been an extraordinary year for the South African women of Something Wicked.
Starting with our own editor Vianne Venter who this year wrote a bunch of scripts for four different children's series, three for television and, most recently a bi-weekly radio programme (with songs) on SAFM. Vianne has also been working on several children's books which will hopefully see the light of day sometime in the new year.
Cat Hellisen released the second of her Hobverse books, The House of Sand and Secrets, the sequel to When the Sea Is Rising Red.
We featured Cat's story 'The Subtle Thief' in Issue 4 and again in Volume Two of our annual anthology with 'Jack of Spades, Reversed'.
Nerine Dorman just signed with Wordsmack Publishers who will be releasing her book The Guardian's Wyrd in 2014. Nerine short story,  'Last Woman Standing' featured in Issue 9
Abi Godsell has also been signed to Wordsmack Publishers who released her first novel, Idea War, Volume One.
Abi has been featured numerous times within the pages of Something Wicked, in issues 6 ('Making Waves') Issue 10 ('The Guitar Case') SW Anthology, Vol One ('Silver City and The Green Place') and Vol Two ('Red Moon I').
As far as I know we were her first publishing credit and it makes us tremendously proud to have witnessed her journey over the past six years from teenage writer to published author.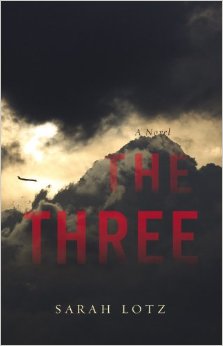 Another author for whom, unbelievably, Something Wicked was her first published credit is Sarah Lotz. We were extremely fortunate to be sent her short story 'The Perfect Man' for our very first issue, back in October of 2006. Talk about a force of nature, Sarah is an unstoppable writing machine. In just a few short years she has published 16 novels under four different names, including her own.
Her latest novel, The Three was sold to Hodder & Stoughton in a six-figure deal earlier this year and has already been picked up by Company Pictures to be turned into a TV mini-series.
Sarah stories were featured in Issue 1 ('The Perfect Man'), Issue 4 ('An Eye for an Eye'), and Issue 8 ('One Last Binge')
After winning the Arthur C Clarke award two years ago for her outstanding novel Zoo City, Lauren Beukes came back in 2013 with a vengeance. The Shining Girls outstripped all expectations and went on to make best-seller lists and be critically acclaimed by the likes of Stephen King and soon after the TV rights were sold to MRC and Leonardo DiCaprio's Appian Way to be developed into a series.
Her graphic novel with artist Inaki Miranda, Fairest: The Hidden Kingdom, a dark Tokyo twist on the legend of Rapunzel set in Bill Willingham's Fables universe, debuted at No.2 on The New York Times Graphic Novel Bestseller List in August 2013.

Although Lauren Beukes was already an established author by the time we published her work, we were still extremely proud to feature an early chapter from her then still-to-be-published first novel Moxyland in issue 3.
Another of Lauren's short stories, 'Dear Mariana' featured in Issue 8.
Despite all the amazing things that happened in 2013, for me the most exciting and awesome thing was the signing of Miranda Sherry to Head of Zeus to publish her first novel Black Dog Summer.
I am unashamedly proud of Miranda. She is one of my oldest and dearest friends and to see her succeed is the best gift I could have received this year.
Over the last several years I have been fortunate enough to read three of Miranda's novels and trust me when I say this, she is one of the most exciting writers to come out of SA this year and I honestly believe she is going to take the world by storm with her debut novel. Miranda was featured in Issue 3 of Something Wicked, with a story called 'Bad Boy Blues'.
This has been an extraordinary year for South African authors and we at Something Wicked are exceptionally proud that, in some small way, we were a part of these authors' journeys to success.
Here's to 2014.
AVAILABLE NOW FROM THESE STORES:


Inkless Media & eKhaya present the Something Wicked Anthology of Speculative Fiction, Volume Two.
We are delighted to announce that eKhaya will be co-publishing the Something Wicked Anthology of Speculative Fiction, Volume Two with Joe Vaz and Vianne Venter at Inkless Media. Joe and Vianne have been tireless nurturers of South African and international genre talent for years, and are thrilled to have eKhaya lend their support to this anthology.

The awesome cover art has been illustrated by celebrated South African artist, Vincent Sammy, a Something Wicked stalwart.

Volume Two marks the official transition of Something Wicked from magazine to annual anthology, featuring 25 brand new stories by writers from South Africa and abroad; seasoned veterans and first-timers brought together in a single book containing tales of post-apocalyptic dystopias, alternate realities, far-future science fiction and good old-fashioned blood-chilling horror, edited and compiled by the doting godparents of South African genre fiction, Joe Vaz and Vianne Venter. Let your mind wander across distant galaxies, down darkened alleys, and across oceans of floating cities and let Something Wicked be your guide.
Let the journey begin. "Joe and Vianne are talent-spotters … par excellence." – Lauren Beukes

Published by eKhaya & Inkless Media
Paperback: 388 pages

BUY Trade Paperback:

Buy eBook:

Edited by Joe Vaz & Vianne Venter

"Like a serial-killing zombie clown's suitcase, the Something Wicked Anthology is full of deliciously wicked surprises, packing more stellar stories into its pages than anyone has a right to expect. Guaranteed scares, superb illustrations and stunning production values from the doting godparent of South African shocks – don't read after midnight, and don't miss out."

– SL Grey

"[Editors] Joe and Vianne are talent-spotters of writers and illustrators par excellence, and superb editors. Definite recommend!"

– Lauren Beukes, author of Zoo City

Published by Inkless Media
Paperback 386 pages
Available Now From Amazon and Barnes & Noble



Buy Now From Amazon.com
Buy Now From Barnes & Noble
In association with the Open Book Festival we invite you to come join us at The Book Lounge on the 22nd of September 2012 (4pm – 5pm) for our Official Launch of Something Wicked Volume One.
We will be joined on stage by Arthur C Clarke winner Lauren Beukes and a couple of our authors will be showing up to read some extracts and and sign books.
We hope to see you there for this wonderfully exciting event.
Books will be on sale at the event or get yours now at The Book Lounge, or through our online store.
The Book Lounge:
71 Roeland St, Cape Town 8001 – Tel 021 462 2425 – Fax 021 462 2424 – email booklounge@gmail.com
edited by Joe Vaz & Vianne Venter
Limited Edition White-Cover Anthology: Order Yours Now.

"It is hard to find a body of work more darkly enjoyable than the twenty issues (to date) of Something Wicked magazine. ...Something Wicked has an extraordinarily high hit rate. There's a great combination of daring taste and excellent talent on display, making this an incredible collection of magazines."

- Jared Shurin, Pornokitsch.com

Published by Inkless Media PB 386 pages Pre-Order Now!
Read more »
Flamedrop Productions
present
CELLUDROID
Sci-Fi / Anime / Fantasy Film Festival
5 – 14 July 2011
The Labia Theatre, 68 Orange Street, Cape Town, ZA
It is time again to get abducted to the CELLUDROID Film Festival for a wild line-up of Science Fiction, Animation and Fantasy movies.